The 2022 Buckeye Cruise for Cancer included the following Entertainers.
North to Nashville
---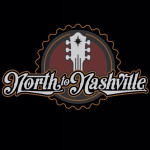 North to Nashville is the premier modern, energetic country band in Central Ohio. Formed in 2018, N2N is already gaining significant traction throughout Ohio and bringing over a combined, 50 years of experience to the stage. The band consists of Evan Blankenship as the lead vocalist, Brian Turnbull on lead guitar, and Ryan Tuhy on bass guitar. With a variety of song selections ranging from Chris Stapleton, Eric Church, Jason Aldean, Johnny Cash, Brooks and Dunn, and more, to their own originals, North to Nashville vows to leave a lasting impression after every show!
Chris Lodgson
---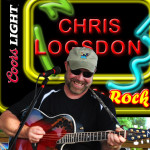 Chris blends his own unique brand of audience participation tunes with all your acoustic rock favorites from the 70's & 80's right on through today. In the tradition of such live performance greats as Jimmy Buffett and Pat Dailey, Logsdon puts on a show that you have to experience to appreciate. Chris is guaranteed to leave you begging for more!
Shucking Bubba Deluxe
---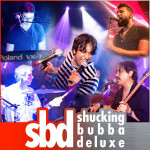 If variety is the spice of life, then Shucking Bubba Deluxe has just the right mix. Loaded with energy to burn, armed with attitude and a cover song list ranging from the classics to contemporary, hoedown to hiphop, they will keep you on your feet; an immersive show where you may even find yourself up on stage. Shucking Bubba Deluxe has been an Ohio mainstay and is always a Buckeye Tailgaiting fan favorite. You owe it to yourself to check 'em out! www.shuckingbubba.com
AJ Angelo
---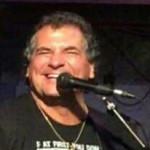 When you walk into an AJ Angelo show, you know something special is happening here. You can feel it right away, before your mind even has a chance to process the energized music coming from the captivating man on stage, and the collective grin worn by every face in the crowd. The range of music AJ plays is, in a word, wide. From his heroes Jim Croce & Jimmy Buffet - for whom he wrote a tribute song called Jim & Jimmy - to some bluesy Sam Cook, to rockin' Bruce Springsteen, Bob Segar, and the Eagles, to the country side with Zak Brown & Toby Keith, he has it covered. ajangelomusic.com
Dan Orr
---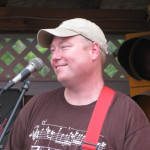 Referred to by some as "The Human Jukebox," Dan Orr's solo shows feature a wide variety of classic rock and pop songs you love--including many you've probably never heard done acoustically before-- and big fun to every stage he plays. (And he plays a lot of stages-- 197 shows in 2015 alone!) A Columbus radio personality for 27 years and counting, Dan first made his mark musically with his hilarious song parodies ("Nights In White Castle," "Michigan Girl") and legendary performances at Buckeye rally broadcasts with his band, The Dan Orr Project. He has opened for dozens of classic rock bands (The Doobie Brothers, Styx) and even performed a four song duet with The Pretenders' Chrissie Hynde live from Abbey Road Studios in London. Dan is looking forward to "rocking the boat" with thousands of fellow Buckeye fans!
Dave Clo
---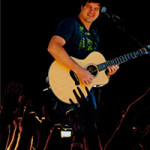 Dave Clo was raised a Buckeye fan in St.Clairsville, OH and got his degree in Jazz/Studio guitar at the College/Conservatory of music in Cincinnati. He has toured the world with many Grammy and Dove winning performers like Toby Mac, Chris Rice, Mark Schultz... He now lives and records in Nashville, TN and plays solo acoustic performance all over the US. He has played on every Buckeye Cruise for Cancer and looks forward to it every year!
Dave Powers
---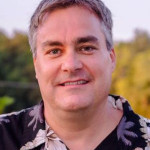 For over 37 years, two-time EMMY® Award winner, Dave Powers has been a vital part of the Columbus, Ohio music scene as a pianist, keyboardist, and vocalist. Considered one of the most successful musicians in the local spectrum, Dave manages to win over the hearts of all who hear him perform. From clubs and restaurants to corporate events and private parties, his vast repertoire is as diverse as the audience that he entertains.
Check out Dave's Website http://www.davepowers.com/
DJ MDizzle
---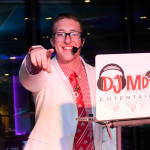 Michael Douglas, otherwise know as DJ MDizzle, is a Professional DJ that is from Columbus, Ohio. He has been the Official DJ for the Buckeye Cruise for Cancer since 2012. In February of 2017, he opened up for Rascal Flatts on the ship, a dream come true for him. He loves everything that he gets to experience and performs at numerous cruise fundraisers throughout the year. Surely, a crowd favorite amongst Buckeye Cruisers!
Jamison Lantz
---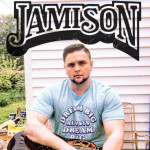 Walking into a Jamison Lantz show is like walking into one of the famous broadway bars of Nashville. As one of the premier acoustic acts in Ohio, Jamison brings a level of energy to his shows that caters to his audience. From a family style patio to a Friday night party, there is something for everyone to enjoy. His combined experience with living as a writer in Nashville, performing all around central Ohio, and being a caregiver for his mom who is a cancer survivor creates more than just a party at his cruise shows but a celebration of life for our survivors. Check out Jamison's website.