The 2019 Buckeye Cruise for Cancer will include the following National and Local Entertainers.
AJ Angelo
---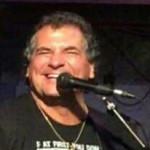 When you walk into an AJ Angelo show, you know something special is happening here. You can feel it right away, before your mind even has a chance to process the energized music coming from the captivating man on stage, and the collective grin worn by every face in the crowd. The range of music AJ plays is, in a word, wide. From his heroes Jim Croce & Jimmy Buffet - for whom he wrote a tribute song called Jim & Jimmy - to some bluesy Sam Cook, to rockin' Bruce Springsteen, Bob Segar, and the Eagles, to the country side with Zak Brown & Toby Keith, he has it covered. ajangelomusic.com
Chris Lodgson
---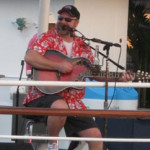 Chris blends his own unique brand of audience participation tunes with all your acoustic rock favorites from the 70's & 80's right on through today. In the tradition of such live performance greats as Jimmy Buffett and Pat Dailey, Logsdon puts on a show that you have to experience to appreciate. Chris is guaranteed to leave you begging for more!
Dan Orr
---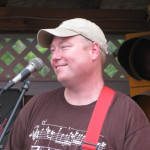 Referred to by some as "The Human Jukebox," Dan Orr's solo shows feature a wide variety of classic rock and pop songs you love--including many you've probably never heard done acoustically before-- and big fun to every stage he plays. (And he plays a lot of stages-- 197 shows in 2015 alone!) A Columbus radio personality for 27 years and counting, Dan first made his mark musically with his hilarious song parodies ("Nights In White Castle," "Michigan Girl") and legendary performances at Buckeye rally broadcasts with his band, The Dan Orr Project. He has opened for dozens of classic rock bands (The Doobie Brothers, Styx) and even performed a four song duet with The Pretenders' Chrissie Hynde live from Abbey Road Studios in London. Dan is looking forward to "rocking the boat" with thousands of fellow Buckeye fans!
Dave Clo
---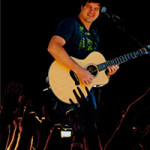 Dave Clo was raised a Buckeye fan in St.Clairsville, OH and got his degree in Jazz/Studio guitar at the College/Conservatory of music in Cincinnati. He has toured the world with many Grammy and Dove winning performers like Toby Mac, Chris Rice, Mark Schultz... He now lives and records in Nashville, TN and plays solo acoustic performance all over the US. He has played on every Buckeye Cruise for Cancer and looks forward to it every year!
Dave Powers
---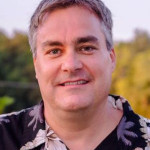 For over 37 years, two-time EMMY® Award winner, Dave Powers has been a vital part of the Columbus, Ohio music scene as a pianist, keyboardist, and vocalist. Considered one of the most successful musicians in the local spectrum, Dave manages to win over the hearts of all who hear him perform. From clubs and restaurants to corporate events and private parties, his vast repertoire is as diverse as the audience that he entertains.
Check out Dave's Website http://www.davepowers.com/
DJ MDizzle
---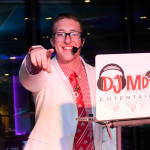 Michael Douglas, otherwise know as DJ MDizzle, is a Professional DJ that is from Columbus, Ohio. He has been the Official DJ for the Buckeye Cruise for Cancer since 2012. In February of 2017, he opened up for Rascal Flatts on the ship, a dream come true for him. He loves everything that he gets to experience and performs at numerous cruise fundraisers throughout the year. Surely, a crowd favorite amongst Buckeye Cruisers!
Dueling Pianos- Christopher Lash & Scott Nicholson
---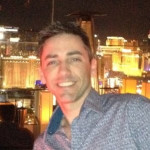 Scott Nicholson is currently working as a dueling piano entertainer in Las Vegas, Nevada. He works at a few of the different big casinos on the main part of the strip including, NYNY, Harrahs, Paris, and Encore. He has been there about 11 years working full time, and enjoys performing nightly. Scott lived all over the country and worked in and out of music for a while after attending the Berklee College of Music and graduating from Hartt School of Music at the University of Hartford. Upon coming to Vegas and getting involved with the dueling pianos scene here, as well as the abundance of work available for good pianists, he decided to set up camp there and has been there almost 12 years. Scott is married with a couple of great kids, and enjoys life. Occasionally he pops out of town and picks up a gig here or there, and aspires to be a songwriter, and possibly headline his own gig in Las Vegas in the not too distant future, or find the next step up in his professional career!
Eddie Pollina Band
---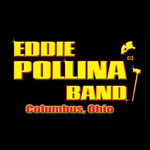 The Eddie Pollina Band is one of Columbus' premier party bands! Formed in 1969, their focus remains simple:it.s all about having a good time! The band performs a great mix of classics from yesterday (60s, 70s & 80s) along with contemporary hits of today.
FBA
---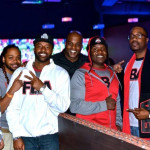 FBA Music Group is a modern hip hop music group made famous by their lyrical creativity in the production of OSU themed songs. A much anticipated highlight of every OSU home football game is FBA Music Group turning up the crowd. Not only is FBA an integral part of everything Buckeye, they have been a featured act for the Pre & Post Race at Cap City Half Marathon, hosted GoodDay Columbus, Buckeye Cruise for Cancer, and countless events. It's no mistake that each member of the group is highly talented and personable. They met before graduating from colleges around Ohio, and have been a dynamically engaging group ever since, expanding into the niche of customized corporate jingles, school fight songs, and school events. FBA performs over 100 shows a year for private and public events, weddings and corporate events, as well as festivals and fundraisers both large and small. FBA captivates audiences with their chorography, original songs, and crowd interaction. Loyal to their venues and cr
Magic by Carroll Baker
---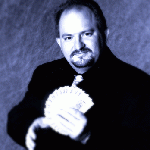 Carroll Baker�s interest in magic took a huge jump when at the age of six he won the grand prize in a local magic contest. The prize was lunch with Harry Blackstone Jr. That lunch and that meeting set the course for the hardest working magician in the Columbus, Ohio area where he has become the magical center piece as house magician for five Max & Erma�s in and around Columbus.
North to Nashville
---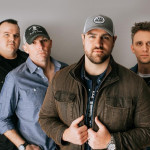 North to Nashville is the premier modern, energetic country band in Central Ohio. Formed in 2018, N2N is already gaining significant traction throughout Ohio and bringing over a combined, 50 years of experience to the stage. The band consists of Evan Blankenship as the lead vocalist, Brian Turnbull on lead guitar, Ryan Tuhy on bass guitar, and Chris Nance on drums. With a variety of song selections ranging from Chris Stapleton, Eric Church, Jason Aldean, Johnny Cash, Brooks and Dunn, and more, to their own originals, North to Nashville vows to leave a lasting impression after every show!
Shucking Bubba Deluxe
---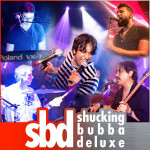 If variety is the spice of life, then Shucking Bubba Deluxe has just the right mix. Loaded with energy to burn, armed with attitude and a cover song list ranging from the classics to contemporary, hoedown to hiphop, they will keep you on your feet; an immersive show where you may even find yourself up on stage. Shucking Bubba Deluxe has been an Ohio mainstay and is always a Buckeye Tailgaiting fan favorite. You owe it to yourself to check 'em out! www.shuckingbubba.com
The Lovebenders
---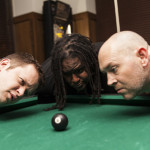 The Lovebenders are a diverse Central Ohio band that continues to gain popularity and notoriety since forming in 2010. While only a three-piece power trio, the inclusion of piano and keytar, and the ability for all members to diversify their sound and take on different instruments, gives The Lovebenders a sound bigger and more professional than many five-piece groups. In addition to their original recordings, The Lovebenders also perform a wide array of hits spanning many decades including Elton John, Michael Jackson, Maroon 5, John Mayer, Stevie Wonder, Billy Joel, Justin Timberlake, Jimi Hendrix, The Beatles, and so much more!