The 2020 Buckeye Cruise for Cancer will be sailing on Royal Caribbean's Explorer of the Seas and leaves from Port of Miami this year!
WELCOME THE LATEST ADDITIONS (AND FIRST TIME CRUISERS),TO THE 2020 BUCKEYE CRUISE FOR CANCER

BUCKS ON BOARD!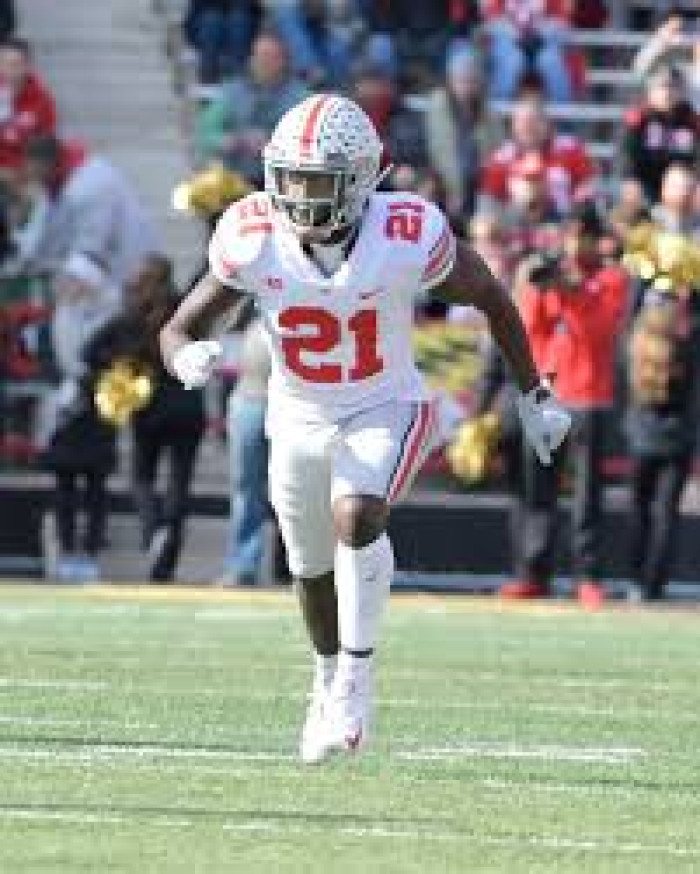 Parris Campbell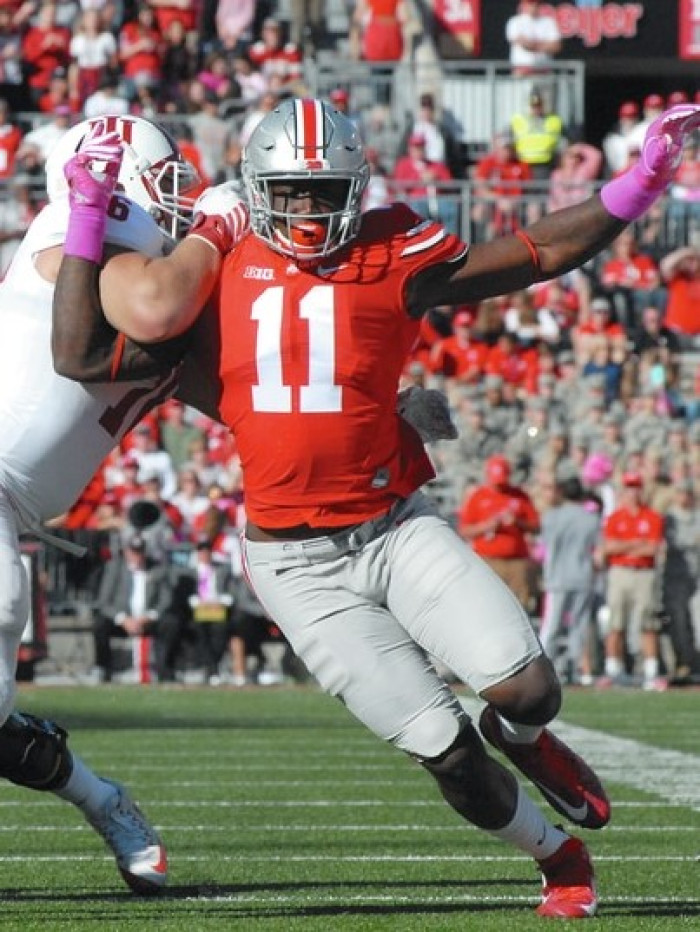 Jalyn Holmes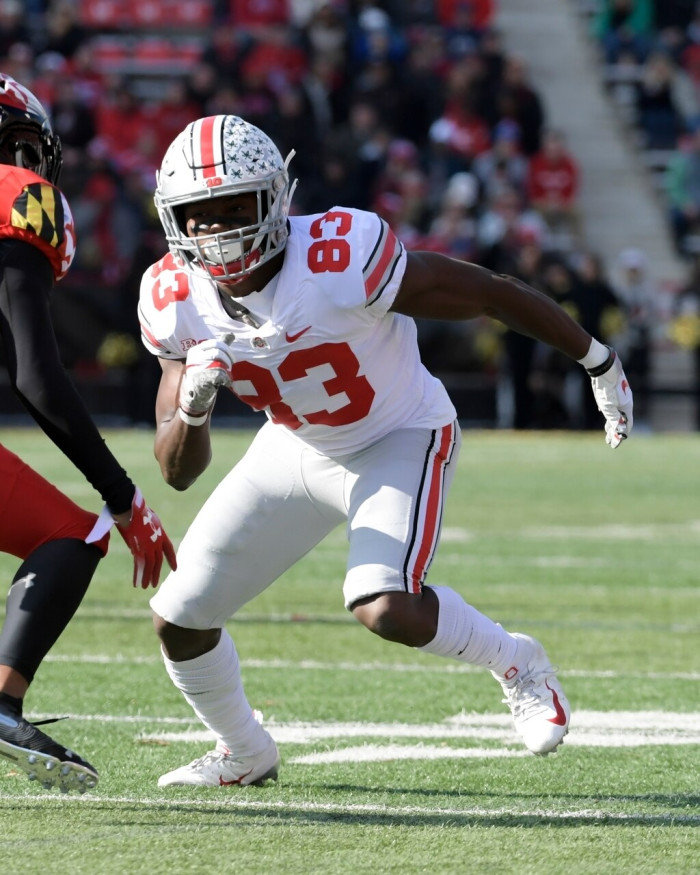 Terry McLaurin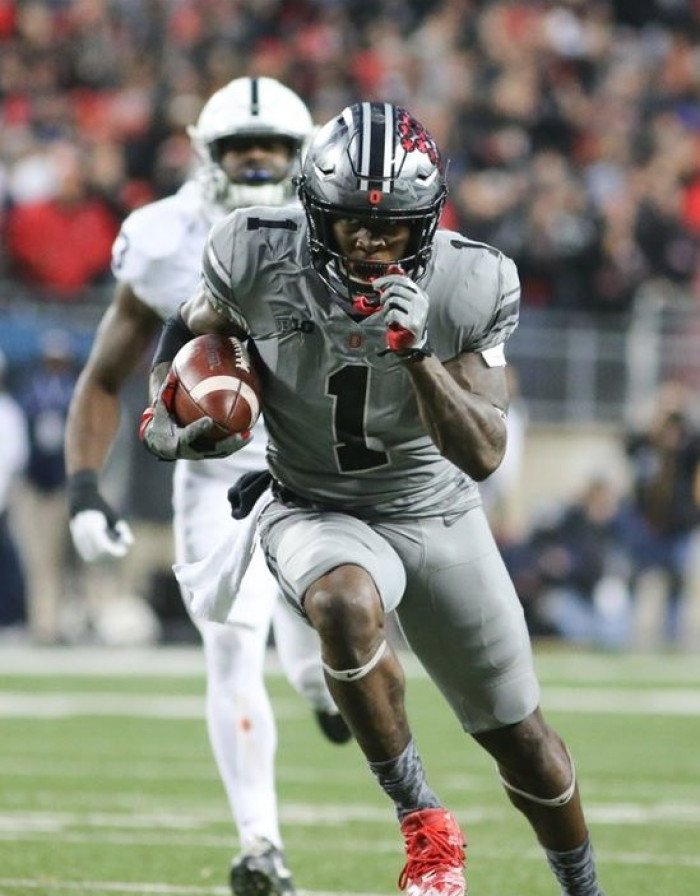 Johnnie Dixon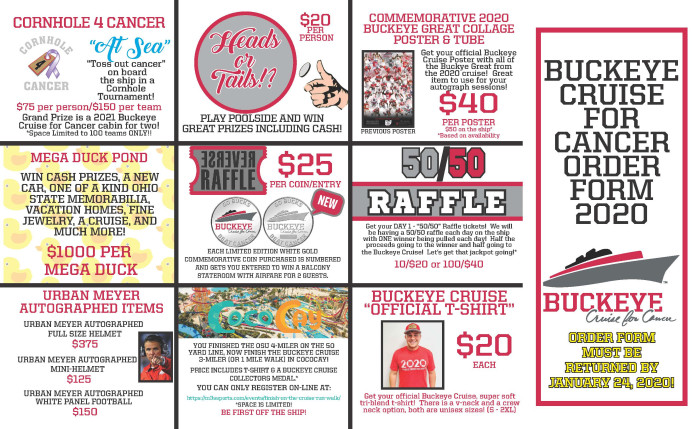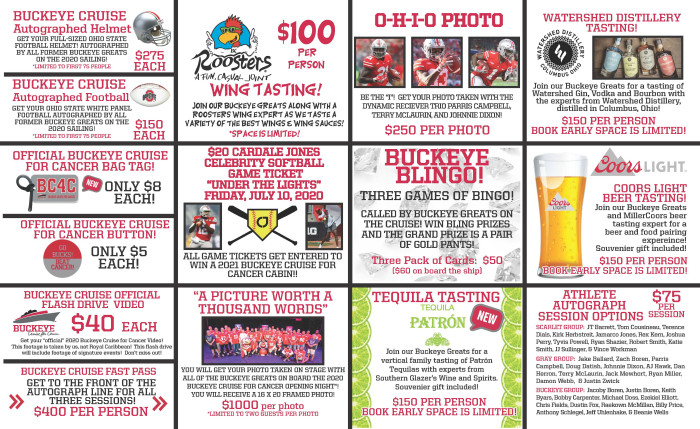 FINISH ON THE CRUISE WALK/RUN ON COCOCAY ISLAND, BAHAMAS!
Amazing collectors medal and race shirts again this year!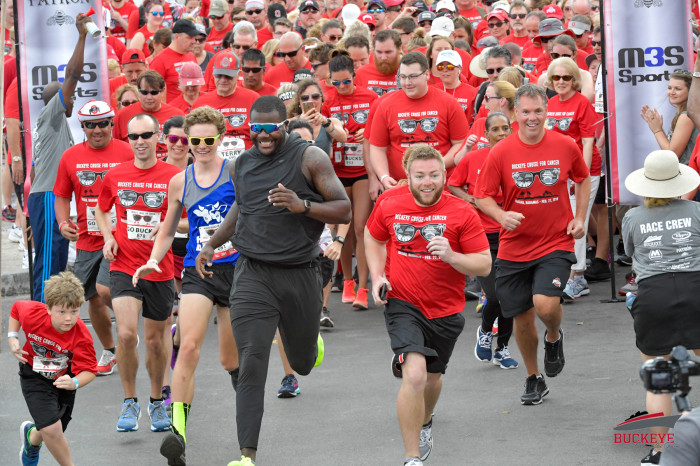 TALK ABOUT AMPLIFICATION! CHECK OUT THE PERFECT DAY AT COCOCAY!!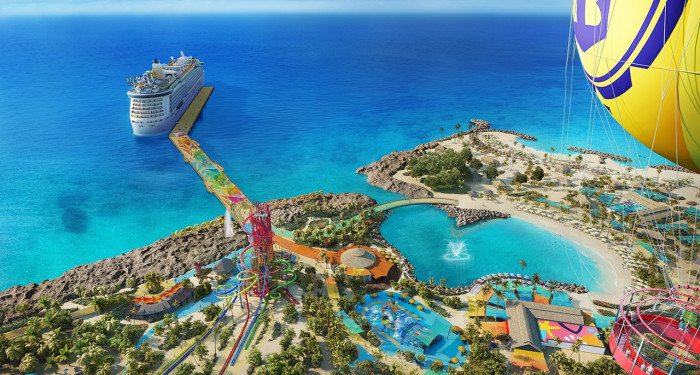 This is your Perfect Day℠, debuting May 2019. This isn't vacation days spent. This is bragging rights earned. With one-of-a-kind ways to thrill and chill, all in the same day. Like conquering the tallest waterslide in North America, and snapping a shot from 450 feet up in a helium balloon. A drink at the swim-up bar in the Bahamas' largest freshwater pool. Or a taste of Bora Bora in the only private overwater cabanas in the Bahamas. This is Perfect Day at CocoCay — only on Royal Caribbean®.
Buckeye Cruise for Cancer 2020 Itinerary
| DAY | DATE | PORT OF CALL | ARRIVAL TIME | DEPARTURE TIME |
| --- | --- | --- | --- | --- |
| Wed | 02/19/2020 | CoCo Cay, Bahamas | 8:00 AM | 4:30 PM All Aboard |
| Thu | 02/20/2020 | Nassau, Bahamas | 8:00 AM | 4:30 PM All Aboard |
| Fri | 02/21/2020 | MIAMI, FL | 8:00 AM | |
OUR GOAL FOR THE 2020 BUCKEYE CRUISE FOR CANCER IS $4 MILLION DOLLARS!!! WE HAVE RAISED A SIGNIFICANT AMOUNT OF MONEY ALREADY THANKS TO OUR MANY DONORS AND FUNDRAISING PARTNERS. WE CAN'T WAIT TO SAIL IN FEBRUARY AND CRUSH OUR PREVIOUS RECORD OF $3.2 MILLION RAISED!
| Event | Amount Raised |
| --- | --- |
| 97.1 The Fan Golf Outing & Football for Females | $32,626.00 |
| Aces Against Cancer | $12,224.02 |
| AJ Angelo's Music Marathon | $84,115.00 |
| ATO Casino Night | $52,094.87 |
| Ben & Debby Ballard Fundraiser | $1,558.93 |
| Bend Active | $9,919.18 |
| Block Party | $700.00 |
| Boxer's Boo Bash! | $7,230.00 |
| Buckeye Lake Yacht Club in honor of Jerry Williams | $1500.00 |
| Buckeyes Beating Cancer | $15,582.00 |
| Cardale Jones Charity Softball Game | $41,766.00 |
| Chamber Foundation Auction | $537.50 |
| Chicken Salad Chick | $10,000.00 |
| Ciao Ciao to Cancer | $152,000.00 |
| Coors Light & 99.7 The Blitz Harley Davidson Giveaway | $3,890.00 |
| Cordle Cares Foundation | $5,000.00 |
| Countdown to CRUISEmas with Chris Logsdon | $9,420.00 |
| crUSh Music Duo | $1036.00 |
| Dan Orr For Those About to Rock the Boat T-Shirts | $10,500.00 |
| DJ MDizzle Beats Away Cancer | $25,000.00 |
| Eddie Kline Invitational | $2,000.00 |
| Flannagan's Dublin Luke Combs Concert | $200,092.30 |
| Hawk's Mardi Gras | $307,248.46 |
| Hillybilly Hollar Farm | $500.00 |
| Homage T-Shirts | $643.77 |
| In Memory of Anita Brenner | $215.00 |
| In Memory of Martha Cisco | $2,915.00 |
| Jayne & Mary Jane's BC4C Sale | $265.00 |
| Joe's College Football Preview Party | $8,661.00 |
| JR Memorial | $310,000.00 |
| Kulwein Farms Night at the Races | $47,332.00 |
| Lancaster Party for a Cure with Jamison Lantz | $5,000.00 |
| Lisa Lisa Jewelry | $2009.00 |
| Lucky 6 Party | $31,284.00 |
| Nationwide Childrens Charity Ticket Program | $140.00 |
| Night at the Races | $6,450.00 |
| North to Nashville at Luckys Grille | $7,547.00 |
| Notforgotten | $8,000.00 |
| Ohio Eggfest | $67,000.00 |
| OSU Sandhills Alumni Club | $5,000.00 |
| Papa John's Buck Up Program | $4,300.00 |
| Papa Johns Charity Challenge | $110,274.00 |
| Party for the Cure | $8,000.00 |
| Raising Canes | $22,404.60 |
| Ron Ducker Memorial Golf Outing | $10,150.00 |
| Roosters & Roosters Foundation | $150,255.49 |
| Royal Caribbean | $10,000.00 |
| Ryan Shazier's "Shalieve" Scholarship Autograph Sessions | $50,000.00 |
| Salon Lofts View on 5th- Nicole Henry & Brogan Mather | $500.00 |
| Sawmill Athletic Club | $900.00 |
| Scoonie Penn's Cornhole 4 Cancer | $34,525.00 |
| Scott Basinger's Birthday Bash | $2,195.00 |
| Sean & Lisa Pugh | $50.00 |
| St. Marys Tailgate for Cancer | $140,080.00 |
| Stephen Caselton | $200.00 |
| stokey Poker | $5,200.00 |
| Survivors & Friends Fundraiser | $2,620.00 |
| Top Golf Outing | $1,030.00 |
| Tri County OSU Alumni Club of The Villages | $13,000.00 |
| United Methodist Spaghetti Dinner | $550.00 |
| Urban Meyer's Pint House Preview Party | $101,500.00 |
| Urban Meyer's Pint House Sales | $3,737.70 |
| Total | $2,160,473.82 |