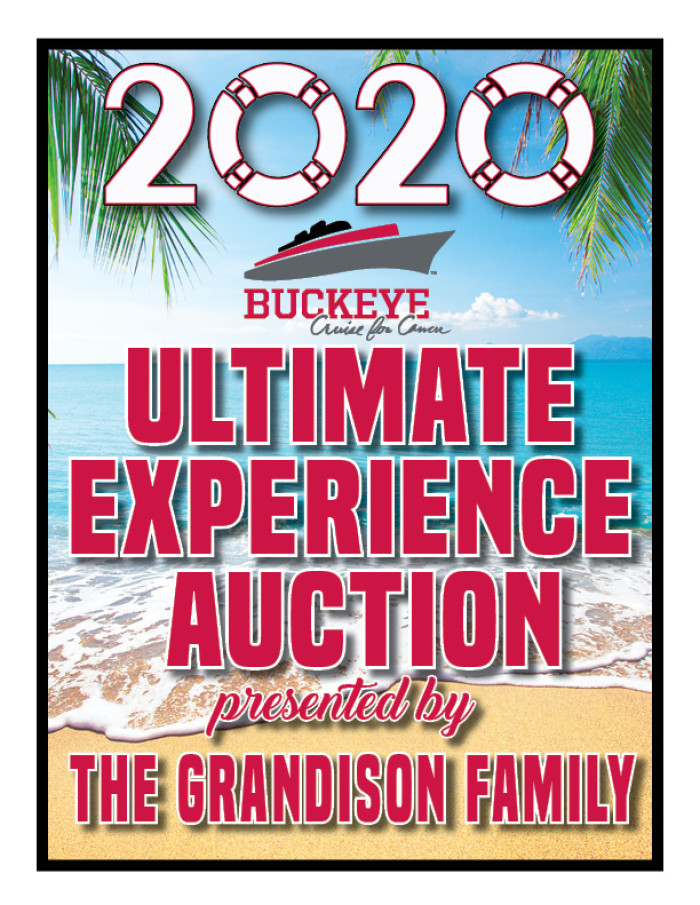 Browse through our 2020 Ultimate Experience Auction Booklet!
A special Thank You to our Auction Winners for their support! Check out their amazing experiences and items below!
---
COLLEGE FOOTBALL PLAYOFF -SUGAR BOWL 2021
---
NATIONAL CHAMPIONSHIP PACKAGE
---
CMA MUSIC FESTIVAL - Donated by iHeart Radio
---
SHAZIER'S STEELERS PACKAGE - Donated by Ryan Shazier!
---
JIMMY BUFFETT LIVE IN CONCERT VIP EXPERIENCE - Donated by Jimmy Buffett
---
HEISMAN WEEKEND NYC WEEKEND - Donated by Heisman Trust
---
FLY AWAY WITH OHIO STATE HOOPS
---
WHEELS UP - NORTH
---
ACROSS THE FIELD EXPERIENCE - DONATED BY THE OHIO STATE ALUMNI CHEERLEADERS & BRUTUS
---
FOX/COLLEGE FOOTBALL SATURDAY - HOSTED BY ROBERT SMITH
---
HAWKS MARDI GRAS "LET THE GOOD TIMES ROLL" HOSTED BY AJ AND LAURA HAWK
---
GOLF AT JASON DAY'S BRIGHTER DAYS INVITATIONAL WITH AJ HAWK & MIKE NUGENT
---