2021 Order Form Response Form
ORDER FORM MUST BE RETURNED BY JUNE 1, 2021

DO NOT PURCHASE THE LISTED EVENTS UNLESS YOU ARE REGISTERED FOR THE 2021 BUCKEYE CRUISE "LAND CRUISE".  THESE ARE ONLY OPEN TO REGISTERED GUESTS.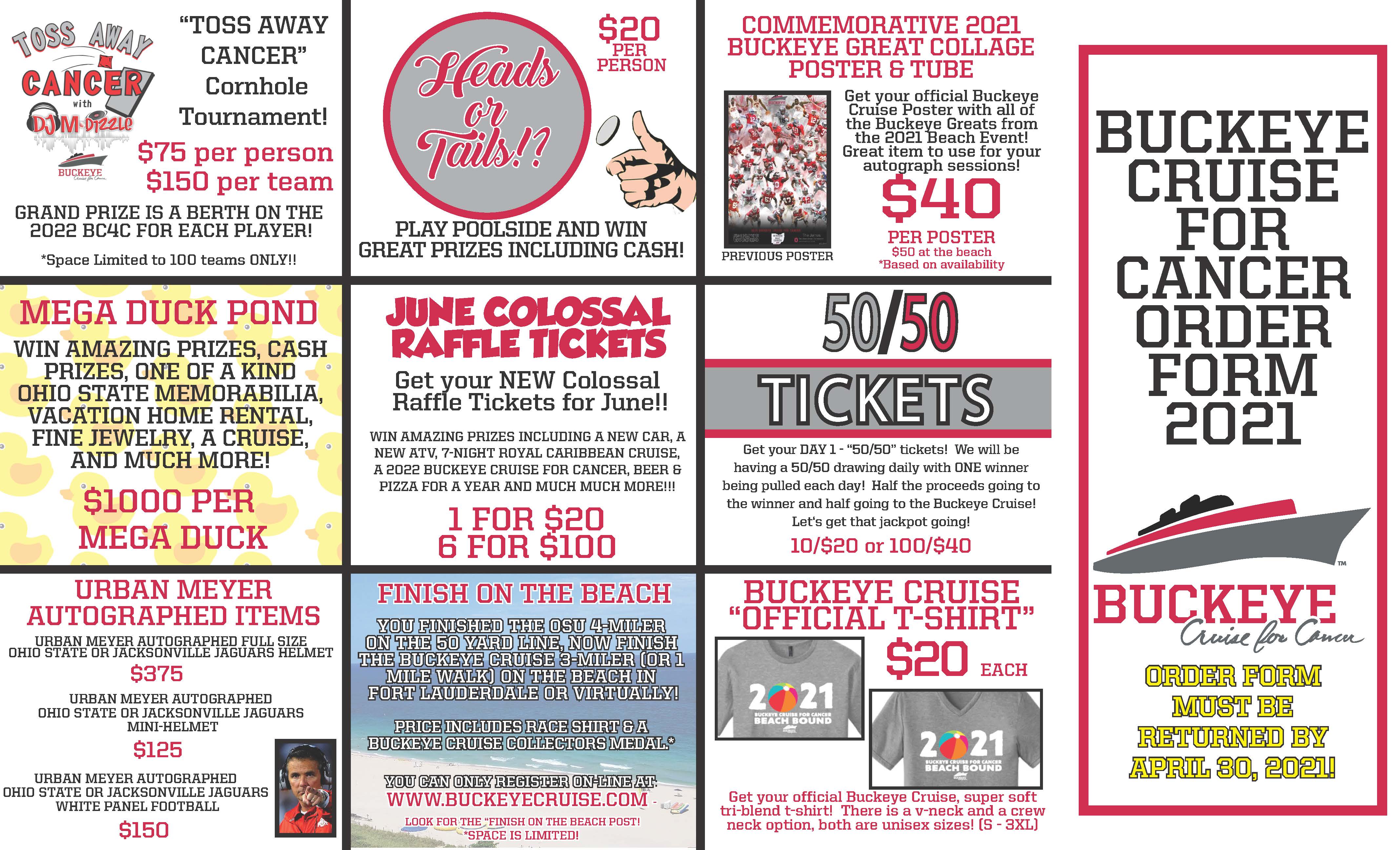 This form is no longer taking registrations.
Order forms online are closed.  Please see our sales desk and the Buckeye Cruise Boutique Store at the Marriott to purchase any of our items.